AMERICAN IRON CAR CLUB is an active member of the surrounding community and believes that whatever we do to benefit the community, benefits us. Proceeds from our car shows are put back in the community and here are a few examples: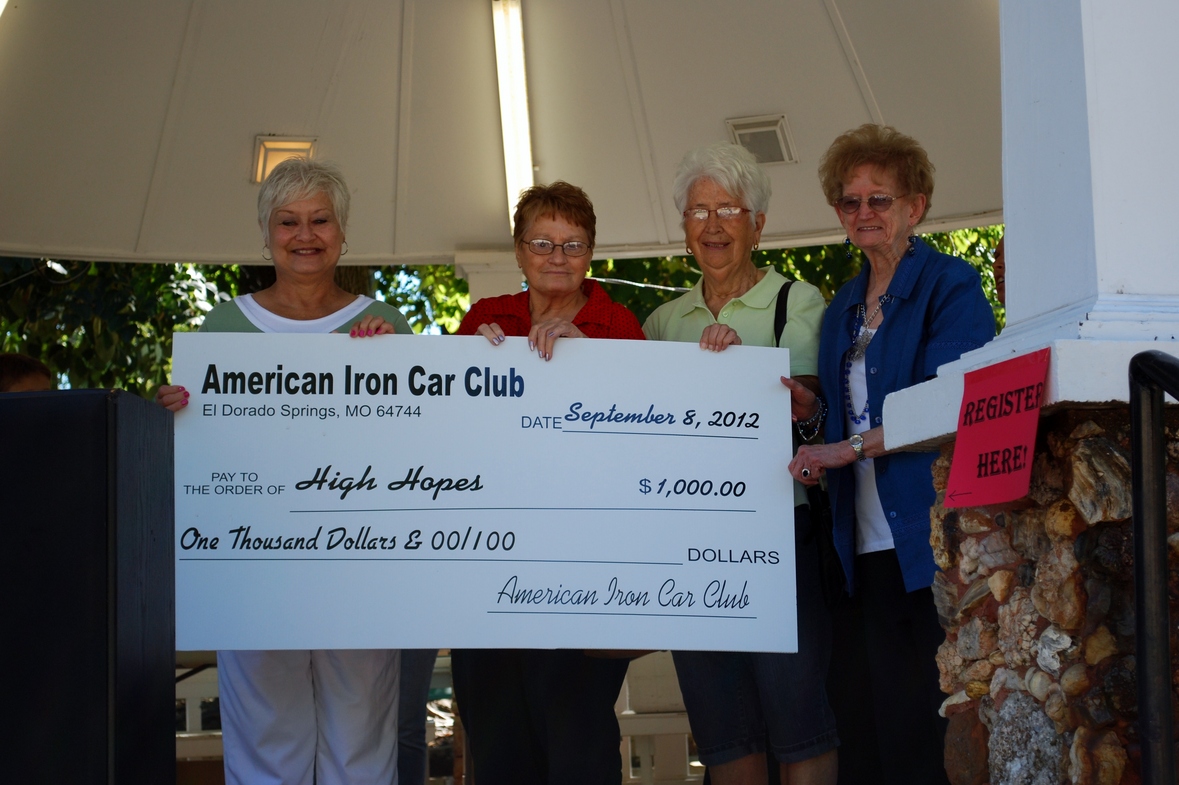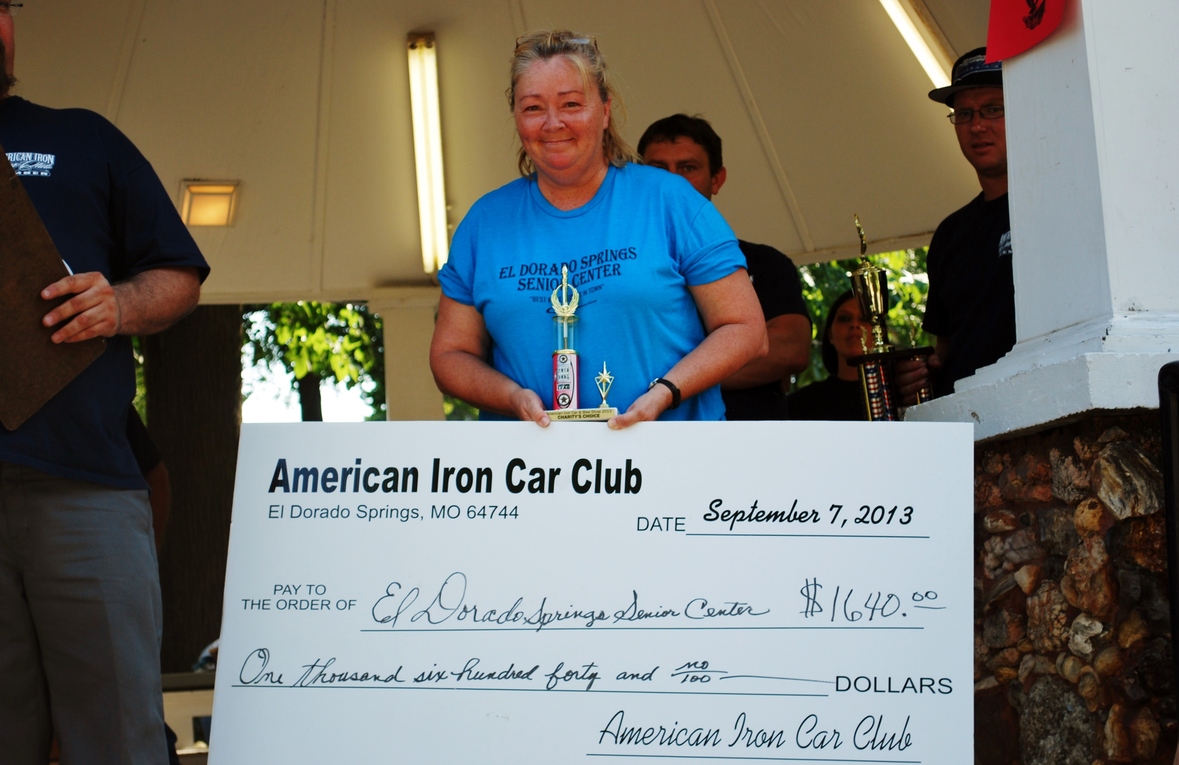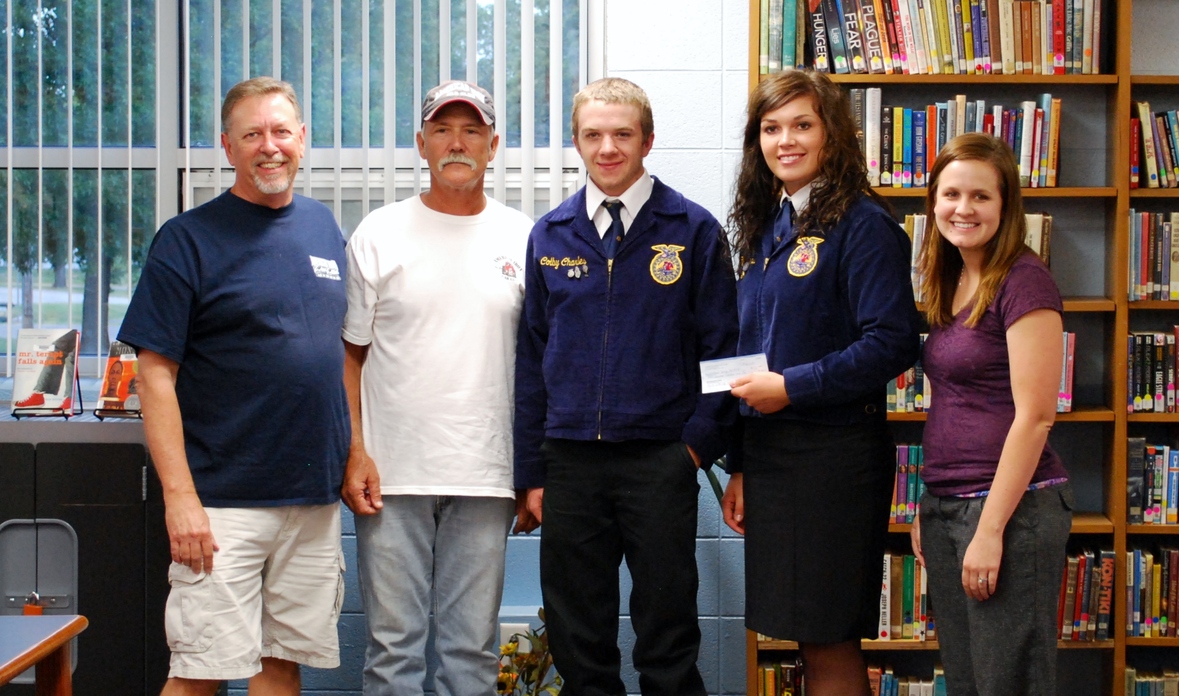 The amount for the ​Senior Center was ​increased to an even $2000 after the show.
We presented the El Dorado Springs FFA Organization a check for $500 at the September School Board meeting for their work in putting on a very successful Petting Zoo at our 2013 Show.
At the 2012 Show we gave $1000 to High Hopes, a local cancer support group.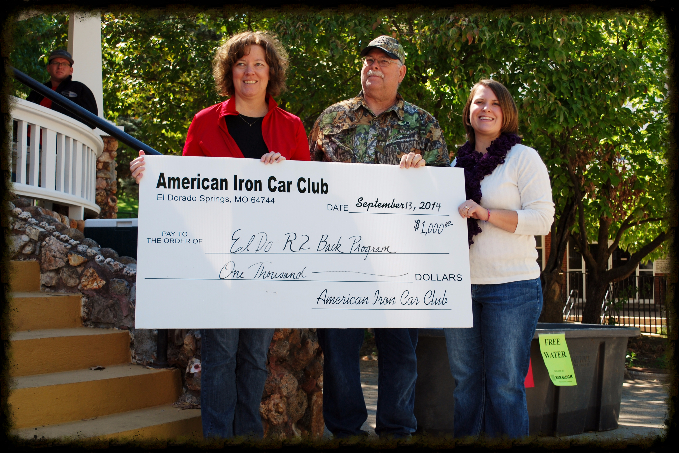 Proceeds from the 2014 Show went to help support the El Dorado Springs R_II Elementary Back Pack Program.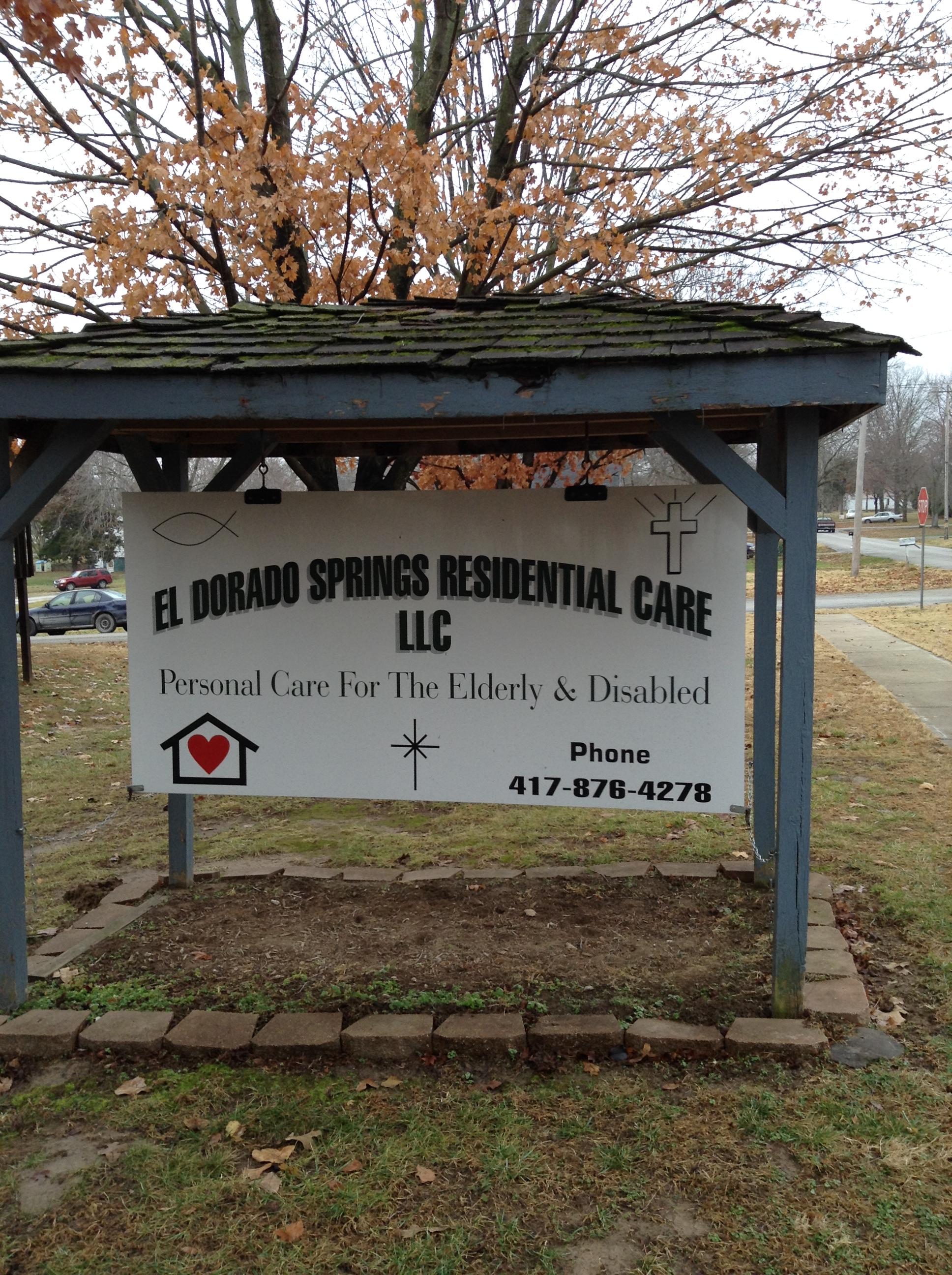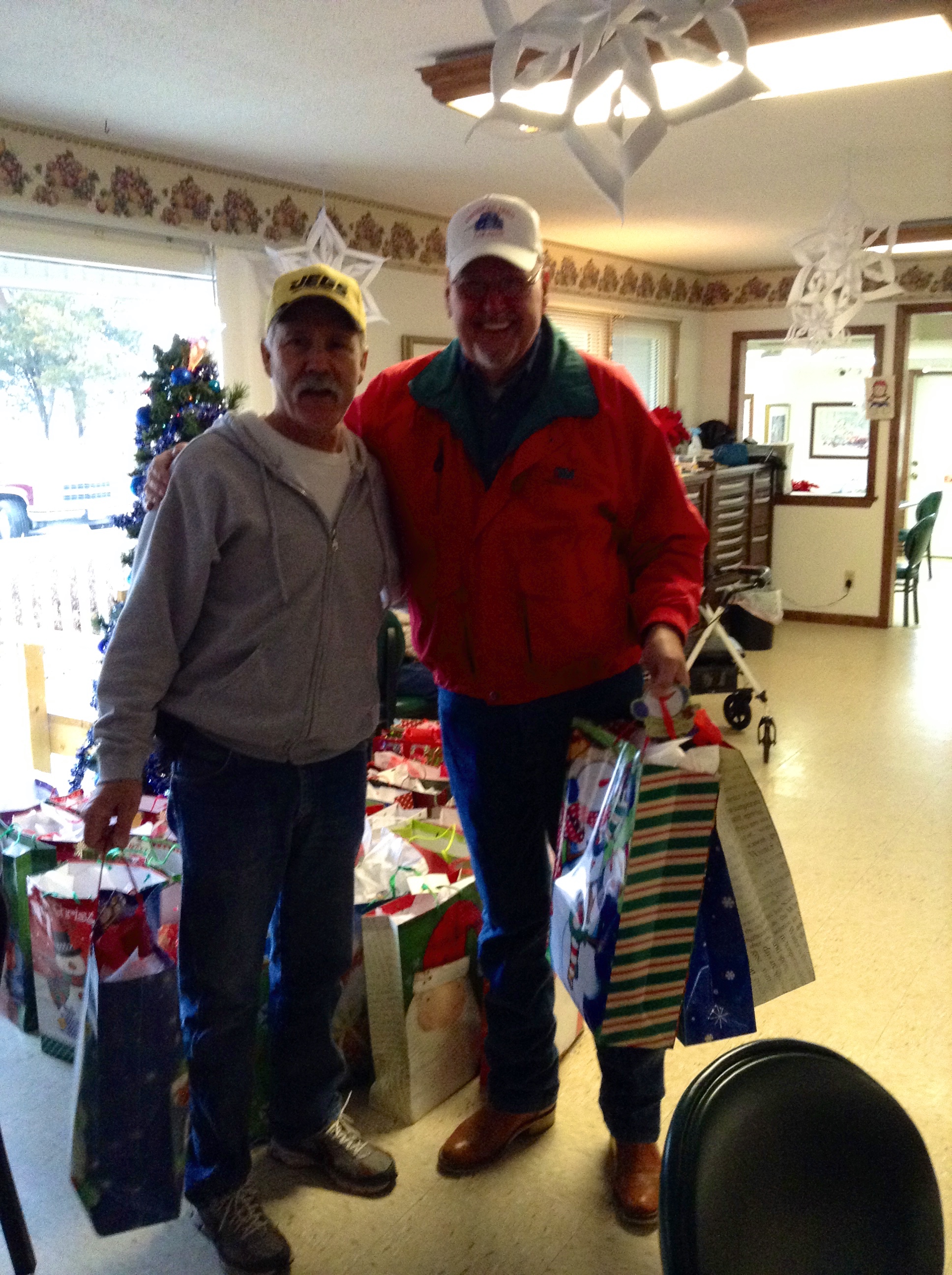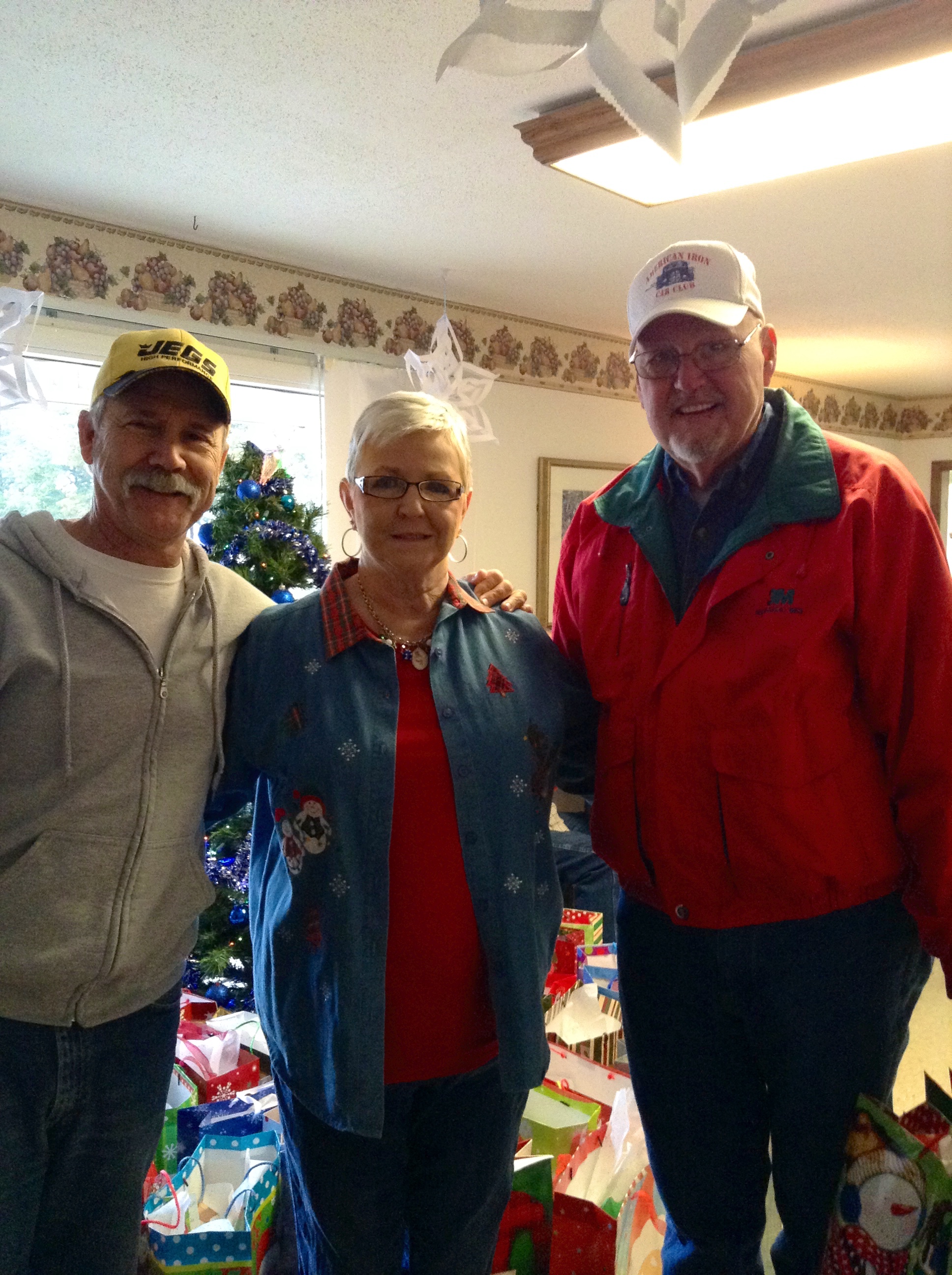 Each year at Christmas the Club adopts a family, or group. For Christmas 2014, we selected the El Dorado Springs Residential Care Facility, which provides care for the elderly and disabled.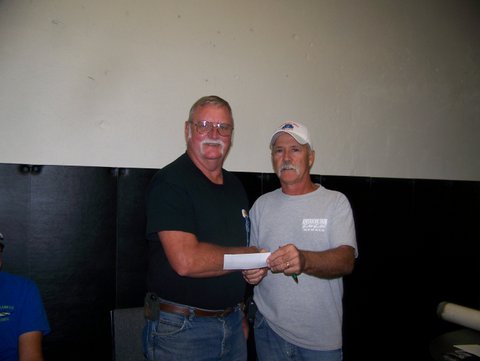 Our Charity for the 2015 Show was the local VFW.
​We presented them with a check for $1000.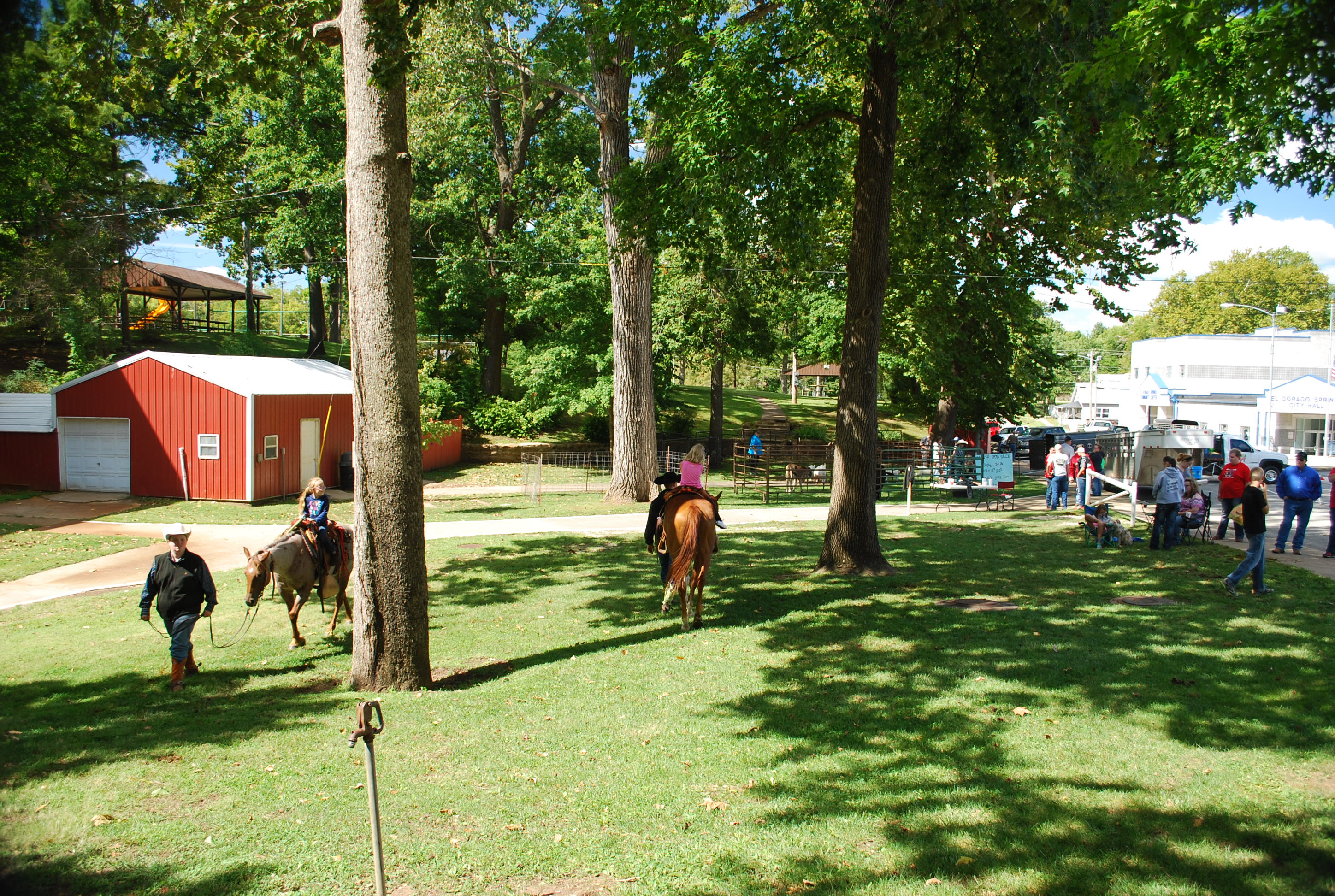 Once again the EHS FFA supported our Show with a petting zoo for kids. We were happy to donate $250 as a sign of our
appreciation.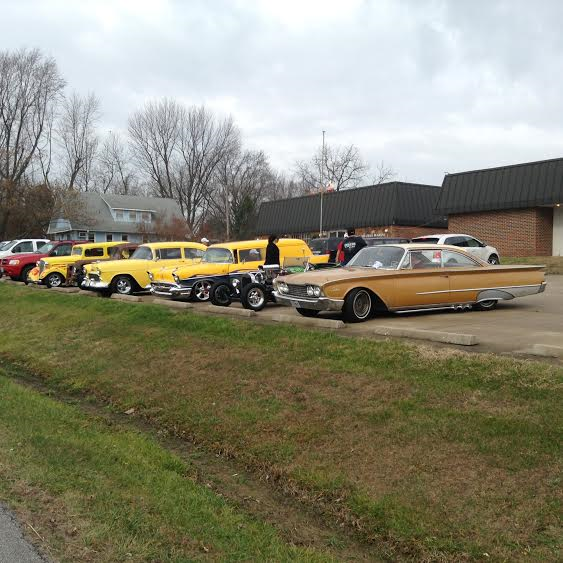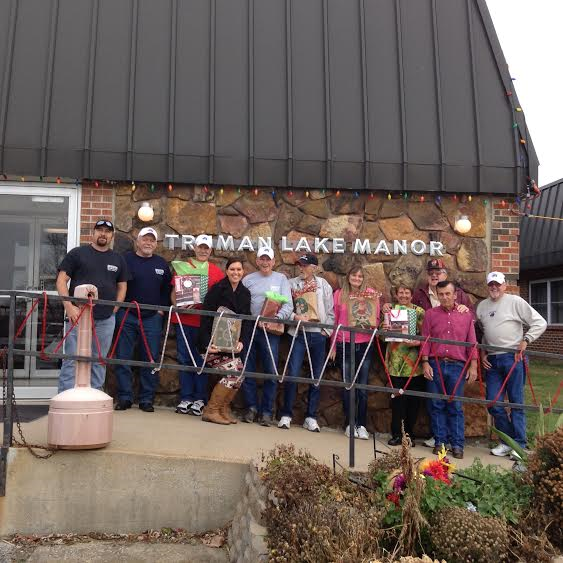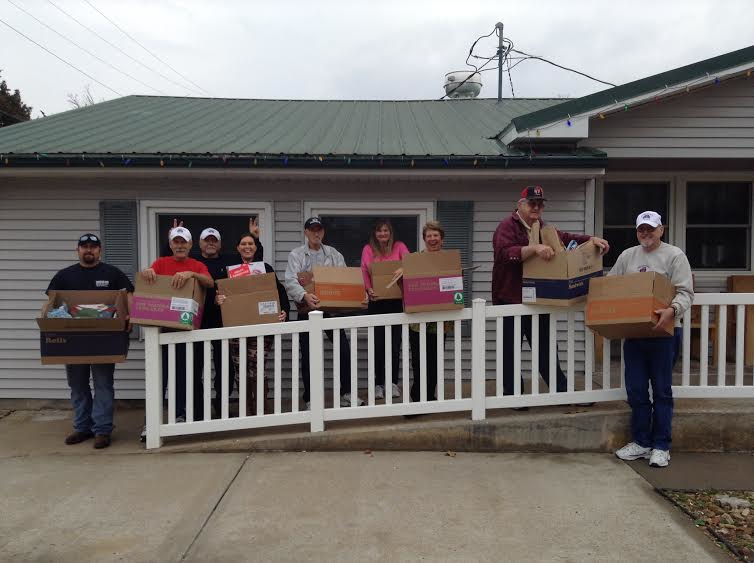 For Christmas 2015, American Iron Car Club brought gifts to folks living in Truman Lake Manor in Lowery City and the El Dorado Springs Residential Care Facility, both of which provide care for the elderly and disabled.
​Nothing feels better than giving!